Sheet Metal Repair Mississauga
Sheet Metal Machinery Repair
We aim to become your first and only HVAC contractor. To complete our mission, we constantly expand our set of services. Thus, apart from fixing home appliances, we can professionally repair your sheet metal machinery.
Dolphin Mechanical covers residential and commercial sheet metal machinery repairs in Toronto, Mississauga, and Oakville. 
Our technicians can tackle down small and big problems that your sheet metal/fabrication machinery may experience.
Sheet Metal Services in Mississauga, Toronto, Oakville
Dolphin Mechanical Sheet Metal Services include but are not limited to:
Sheet Metal Rolls Service

Guillotines / Shears Service

Roto-Die Repair

Power Shears Service

Press Brakes Repair

Sawing Machinery Repairs

Linishing Machinery Repairs

Bending Machines Repairs
You can call our team of technicians for all types of steel metal repairs. We service machines of all brands and all makes. Thus, whether you need a repair of an old or a brand new machine, we will assist you.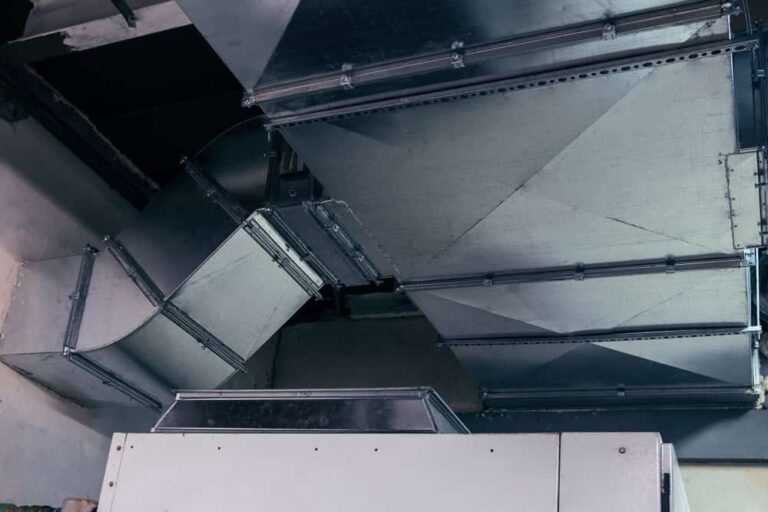 Classic and Modern Sheet Metal Machinery Service in Mississauga, Toronto, and Oakville
Our expert technicians are trained to repair and service classic and modern models of metal machinery. Rather than throwing it away, you can call us to fix an old-fashioned machine that you've been using for many years. We will find ways to keep it working properly and serve the cause! On the other hand, our repairmen can fix modern sheet metal machines with advanced technologies. 
Using sheet metal machinery regularly could lead to malfunction and breakdowns. In order to keep delivering high-level sheet metal service, your machines must be in perfect condition!
Do not hesitate to look for a sheet metal repairman near me. The Dolphin Mechanical team will assist you rapidly and efficiently. With our fast repair service, your faulty steel metal machine will not stay out of business for too long. The time you spend with malfunctioning machinery depends on you. The sooner you call us, the better!
Steel Metal Machinery Maintenance Toronto, Mississauga, Oakville
You need to maintain your steel metal machines habitually if you want them to perform. We offer an extensive steel metal maintenance service in Mississauga. We also offer steel metal maintenance in Toronto and steel metal maintenance in Oakville. 
If you have multiple steel metal machines, it is important to keep them in good shape. You can schedule a maintenance service at Dolphin Mechanical Services by calling our customer support. With the help of our assistant, we can make a maintenance plan for your steel metal machinery.
Our service centre will send certified technicians to inspect your steel metal machines, find any potential risks, and fix steel metal machines, if necessary. 
Regular maintenance service will prevent breakdowns. As you probably know, having your steel metal machine broken only for a day can be very costly. Not only you will not be able to do the metalwork, but the repair price will be higher than the maintenance price. Think a few steps ahead! Call Dolphin Mechanical Services and prevent major malfunctions of your steel metal machinery.
Free Estimates for Steel Metal Machines in Mississauga, Toronto, Oakville
We offer free estimates for all our clients in Mississauga, Toronto, and Oakville! When your steel metal machine breaks down, call us immediately. Our certified technicians will check the broken steel metal machine, find the problem, and give you an estimated price of the repair service. You do not have to pay for that inspection!
If you decide to fix the steel metal machine immediately, we will gladly proceed with the complete service. Dolphin Mechanical Services is a client-oriented HVAC company; your satisfaction is our priority.
HVAC Repair 24/7 in Mississauga, Toronto, Oakville
Ductless Air Conditioning Installation and Repair
Our professional technicians install ductless air conditioning in Mississauga, Toronto, and Oakville quickly and precisely. We also repair ductless air conditioning all year round. Inspecting appliances, cleaning filters, and replacing faulty parts are some of the services included in our ductless air conditioning repair.
Tankless Water Heater Installation and Repair
Hire us to install an innovative tankless water heater at your property. Enjoy the modern "on-demand" heating system! We also fix tankless water heaters in Mississauga, Oakville, and Toronto. Our professional team will detect the culprit of your tankless water heater and repair it without leaving any consequence of the past malfunction.
Furnace Installation and Repair
Expert repairmen at our HVAC company install and repair furnaces professionally across Mississauga, Toronto, and Oakville. A broken furnace during freezing winter in Canada is a serious problem that we will solve for you! We work 24 hours a day, 7 days a week. Anytime your furnace shows signals of malfunction, call us! We will send our professionals to repair your furnace immediately and keep your property warm at all times.
Sheet Metal Machinery Repair
Dolphin Mechanical Services delivers premium sheet metal machinery repair. We fix a wide range of sheet metal machines in Mississauga, Oakville, and Toronto at convenient prices. Our staff will make sure you don't stay off metal work any longer than necessary. Call us and we will repair broken sheet metal machines for you!