HVAC Services in Mississauga
Dolphin Mechanical Services is a company that operates across Mississauga, Toronto, and Oakville for over 10 years.
We founded Dolphin Mechanical intending to provide all-inclusive HVAC services locally. What started from a small team of knowledgeable repairmen, grew into a large HVAC company with groups of professional technicians with world-recognized certifications.
In Mississauga, Toronto, and Oakville, our clients know us as professional HVAC contractors with fast delivery and amazing repair results. We continue to grow our network by expanding services and our service area. Our goal is to become the leading contractors in Canada. The reputation we gained in Mississauga, Toronto, and Oakville gives us confidence and motivation to present our HVAC services to the entire country.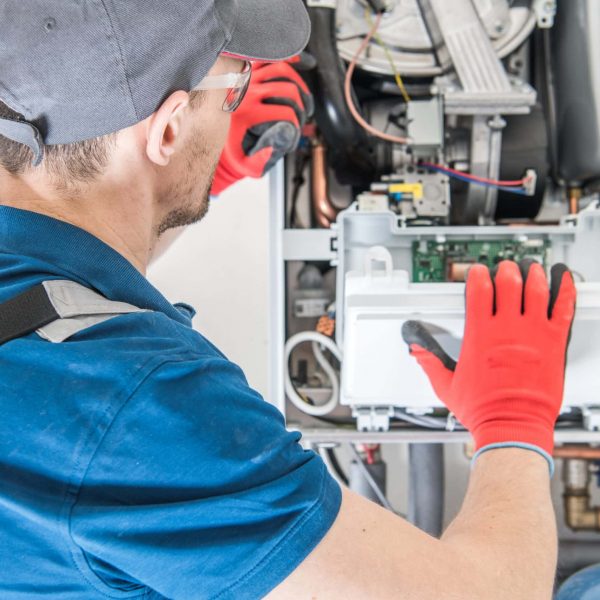 HVAC Contractors Mississauga
Mississauga is a large city with great competition, where we managed to become a recognizable company! We have been serving clients in Mississauga for over a decade. Today, we are proud local HVAC contractors with satisfied customers all around Mississauga. Dolphin Mechanical Services continues to improve and expand actively. We believe that changes are crucial for success. Thus, we keep up-to-date with the latest innovations in the industry. Our team can fix modern furnaces in Mississauga, repair the high-tech ductless water heater, while also fixing classic, old steel metal machines.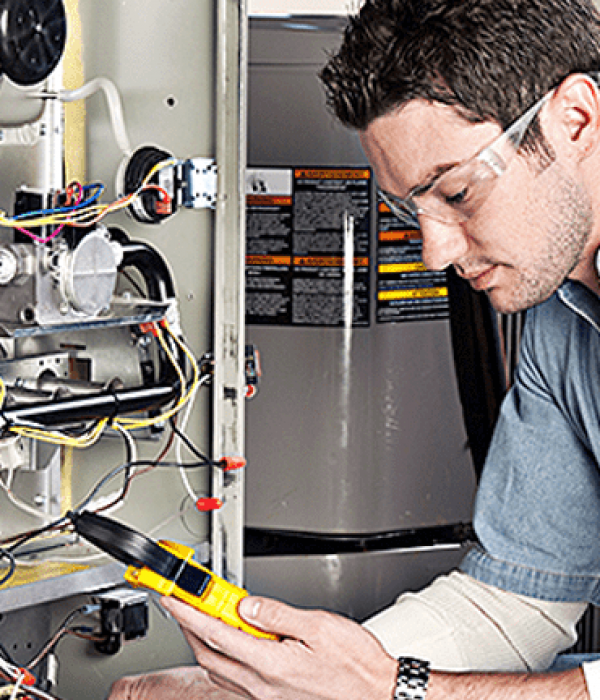 HVAC Repair Service Toronto
As the capital of Ontario, Toronto is an important area for our HVAC company. Here, we managed to gain returning customers that call us for any type of HVAC repairs! Our clientele knows that Dolphin Mechanical Services is a reliable contractor. We never leave any work unfinished, we never "fix" something only to get paid. The results of our repair services are long-lasting and effective. We repair appliances quickly, without downgrading the quality of our work. You can book our HVAC repairs in Toronto for 7 days a week, regardless of your exact location. We provide our services across the entire Toronto so do not think twice before calling us!
If you live in Oakville, our repair services are available for you all year round. This town in southern Ontario is home to many of our respected clients. We are proud of our achievements and continue to offer Oakville HVAC repairs at convenient prices. The climate in Oakville is cold and temperate. Thus, all your heating and cooling systems should always be in good shape. With our repair service, you and your family will be safe and comfortable at all times! We provide exceptional ductless air conditioning repair, and tankless water heater repair, among other services. Our company also provides installation services. Therefore, if you need advice before buying a unit, we will gladly help you. Following the purchase, our team will install the system to your property professionally. Dolphin Mechanical will stay at your service after the installation as well; you can give us a call whenever you need any type of HVAC repair service. 
If your appliance stops working suddenly and you need urgent repair service, you can call us! Dolphin Mechanical Services is open 24/7, 365 days a year. As our respected customer, you will never have to spend a day with a broken appliance. We understand the urge and necessity to have every unit working perfectly at home. Thus, we will come to your home address whenever you call us.
Our Mississauga repairs are available at all times. Whether it's winter, summer, day, or night; we are always one call away. Get in touch with our customer service, tell us your location, the problem and wait for us! We will direct the nearest team to your property and fix a broken appliance quickly. 
Heating & Air Conditioning Repair & Services
Ductless Air Conditioning Installation and Repair
Our professional technicians install ductless air conditioning in Mississauga, Toronto, and Oakville quickly and precisely. We also repair ductless air conditioning all year round. Inspecting appliances, cleaning filters, and replacing faulty parts are some of the services included in our ductless air conditioning repair.
Tankless Water Heater Installation and Repair
Hire us to install an innovative tankless water heater at your property. Enjoy the modern "on-demand" heating system! We also fix tankless water heaters in Mississauga, Oakville, and Toronto. Our professional team will detect the culprit of your tankless water heater and repair it without leaving any consequence of the past malfunction.
Furnace Installation and Repair
Expert repairmen at our HVAC company install and repair furnaces professionally across Mississauga, Toronto, and Oakville. A broken furnace during freezing winter in Canada is a serious problem that we will solve for you! We work 24 hours a day, 7 days a week. Anytime your furnace shows signals of malfunction, call us! We will send our professionals to repair your furnace immediately and keep your property warm at all times.
Sheet Metal Machinery Repair
Dolphin Mechanical Services delivers premium sheet metal machinery repair. We fix a wide range of sheet metal machines in Mississauga, Oakville, and Toronto at convenient prices. Our staff will make sure you don't stay off metal work any longer than necessary. Call us and we will repair broken sheet metal machines for you!