Furnace Repair Mississauga
Furnace Repair & Installation Mississauga, Toronto, Oakville
Freezing winters in Canada require high-quality furnaces for residential and commercial properties. If your furnace breaks down, our emergency furnace repair service is available 24/7. 
Dolphin Mechanical Services operates across Toronto, Mississauga, and Oakville. We are open round the clock so we can help you any time of the day or night! After calling our customer centre and ordering a furnace repair service, we will send our licensed technicians to your home address. 
Our employees are skilled, trained, and knowledgeable. We will find the issue and suggest the best furnace repair solution.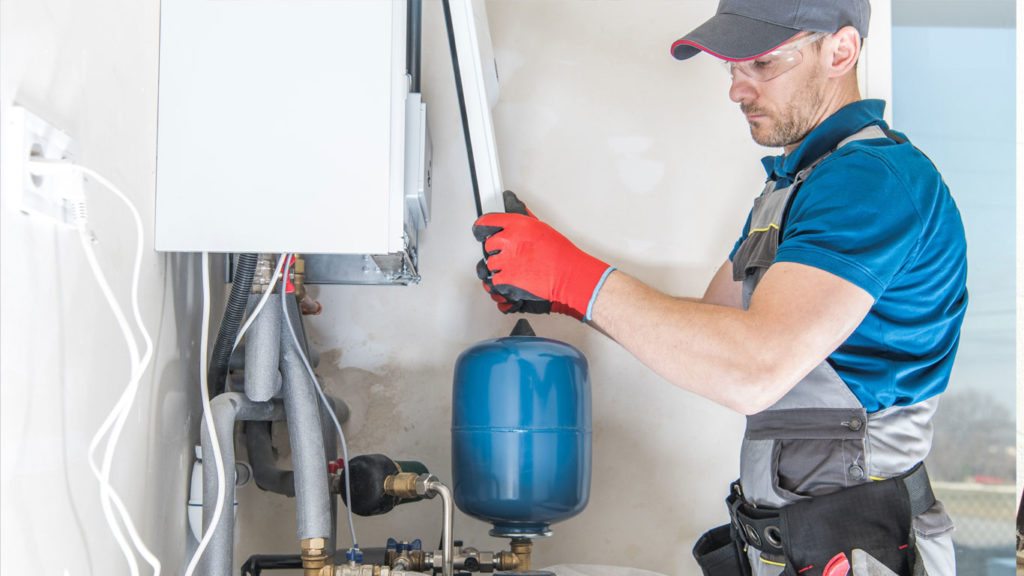 Furnace Repairs Mississauga, Toronto, Oakville
Dolphin Mechanical provides residential and commercial furnace repair services. The experience of our technicians allows us to repair modern and classic furnaces in Toronto, Mississauga, and Oakville.
Booking our furnace repairs timely is extremely important. When you notice that something about your furnace is not right, do not wait for too long before calling us. The sooner you call us, the sooner we will stop the problem from getting worse.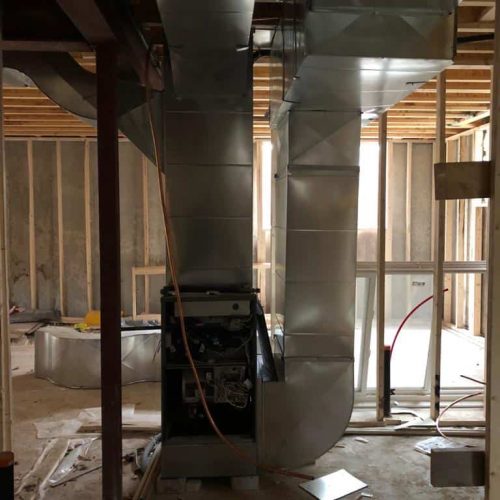 The furnace not producing heat
Producing heat is the main purpose of your furnace. If the system stops heating, there is surely a problem that we need to fix. Possible reasons for your furnace not heating could be a faulty thermostat, dirty air filters, and a malfunctioning ignition system. In any of those cases, our repairmen will fix the problem or replace the faulty parts, depending on the level of damage. Additionally, the reason why your furnace is not heating could be surprisingly small. For example, the heating settings of your furnace might be turned off; we will turn them on quickly and resolve the problem!
The furnace is turning on and off
Furnaces cycle on and off typically, which allows them to maintain the temperature that you've previously set on the thermostat. However, if your furnace starts turning on and off often, without reaching the desired temperature, it is a signal that something is wrong with the heating system. Poor airflow could be one of the potential reasons for such occurrences. Namely, the internal parts of the furnace overheat because of the lack of airflow. Following, the built-in switches shut down the system because the temperature is too high. Clogged air filters could be the cause of the poor airflow. Our repairmen will revise the filters and replace them if necessary. You must call us as soon as you notice that the furnace is turning on and off frequently.
A clogged air filter can restrict airflow, leading to overheating and the safety switch going off. If you notice that your furnace is turning on and off frequently or is only running for a couple of minutes at a time, never heating up to the desired temperature, your first step might be to check and replace the air filter. If replacing the air filter does not resolve the issue, you will need to call a technician to take a closer look.
After using a furnace for some time, you will get used to its "normal" noises, such as the "whooshing" and clicking noise. However, when the furnace gets too noisy, you need to check the system with the help of HVAC contractors. The knocking and rattling noises indicate that some parts are loose. A trained technician will adjust and tighten those parts, avoiding further damage. Any other noise that you may hear also demands the visit of a professional furnace repair expert.
There are many problems that your furnace could experience but only one solution – professional furnace technicians! Do not try to fix the furnace yourself, you could only make everything worse. Get in touch with our furnace specialists in Mississauga, Toronto, or Oakville. We are available round the clock! With our furnace repair service, the noise will disappear and your unit will operate without any danger! 
Ductless Air Conditioning Installation and Repair
Our professional technicians install ductless air conditioning in Mississauga, Toronto, and Oakville quickly and precisely. We also repair ductless air conditioning all year round. Inspecting appliances, cleaning filters, and replacing faulty parts are some of the services included in our ductless air conditioning repair.
Tankless Water Heater Installation and Repair
Hire us to install an innovative tankless water heater at your property. Enjoy the modern "on-demand" heating system! We also fix tankless water heaters in Mississauga, Oakville, and Toronto. Our professional team will detect the culprit of your tankless water heater and repair it without leaving any consequence of the past malfunction.
Furnace Installation and Repair
Expert repairmen at our HVAC company install and repair furnaces professionally across Mississauga, Toronto, and Oakville. A broken furnace during freezing winter in Canada is a serious problem that we will solve for you! We work 24 hours a day, 7 days a week. Anytime your furnace shows signals of malfunction, call us! We will send our professionals to repair your furnace immediately and keep your property warm at all times.
Sheet Metal Machinery Repair
Dolphin Mechanical Services delivers premium sheet metal machinery repair. We fix a wide range of sheet metal machines in Mississauga, Oakville, and Toronto at convenient prices. Our staff will make sure you don't stay off metal work any longer than necessary. Call us and we will repair broken sheet metal machines for you!