Air Conditioning Repair Mississauga
Cooling System Installation and Repair Mississauga, Toronto, Oakville
Dolphin Mechanical Services provides air conditioning repair round the clock at affordable prices. You can call us anytime to fix your cooling system and take advantage of our beneficial services.
We mainly operate in Mississauga, Oakville, and Toronto. If you need our air conditioning repair service anywhere else, let us know! We will do our best to serve you wherever you are in Canada.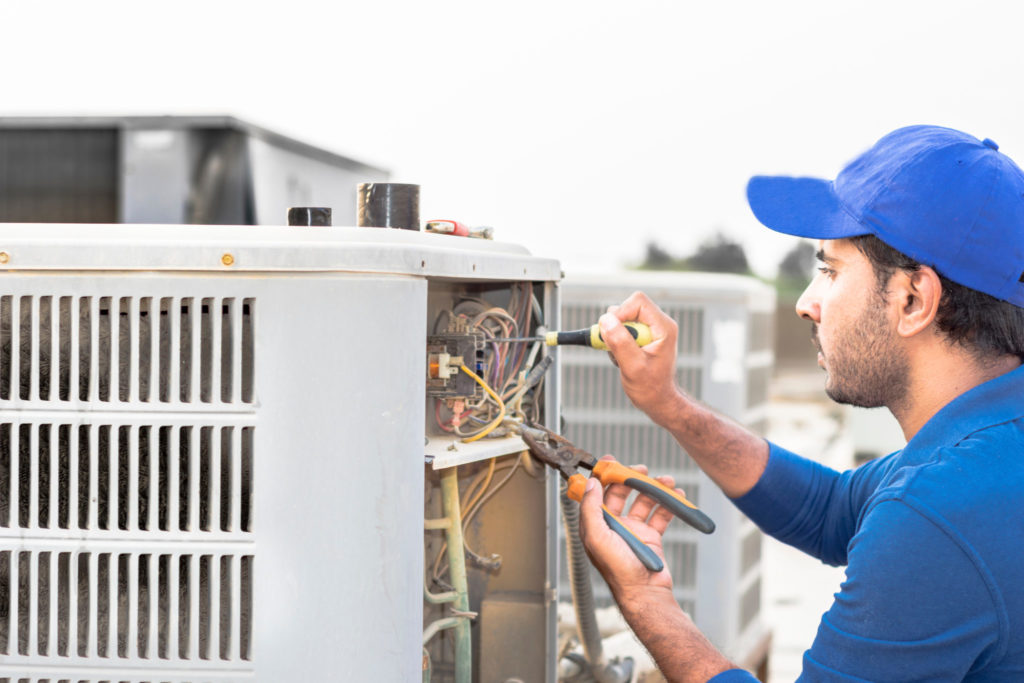 Air Conditioning Repair Mississauga, Toronto, Oakville
To enjoy the hot summer days, you need an air conditioner that won't let you down! Only one day with a broken A/C will seem unbearable; we will not let you go through that inconvenience.
Our HVAC company offers ultra-beneficial air conditioning repair services for units of all brands and types.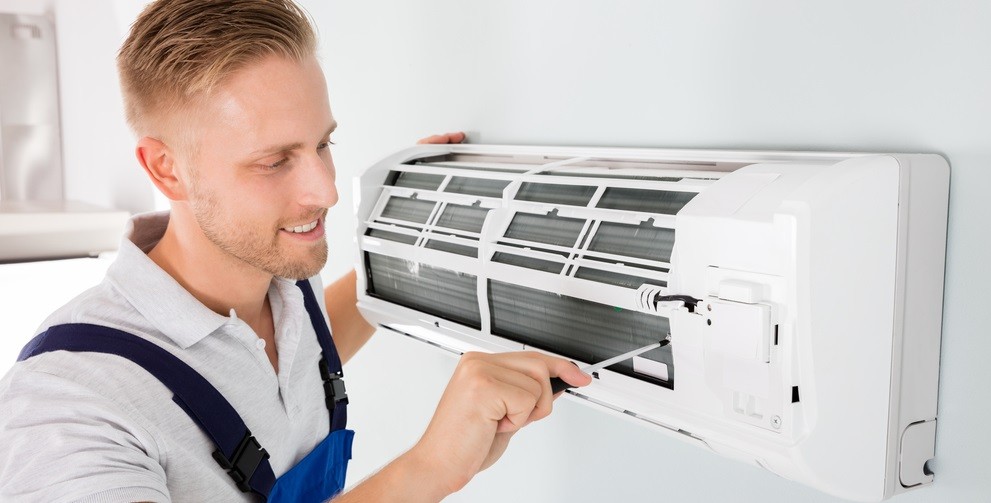 When you should contact HVAC contractors?
The air conditioner is not cooling
If the air filter of your A/C is clogged or the thermostat is not set correctly, the unit will stop cooling. To avoid spending sleepless nights in the heat, you need to hire HVAC contractors immediately. There are multiple other reasons why you could face this issue. To find the exact problem, our technicians will revise the cooling system carefully. You will not have to pay for the estimates! Our team of experts will suggest the best solution that will bring your A/C back to operation quickly. Whether it's cleaning the filters or replacing certain parts, we will find the best solution for your cooling system.
The air conditioner is not cold enough
If the A/C doesn't have adequate airflow, it will stop blowing cold air. That could be the consequence of clogged or dirty filters. Also, the condenser coils of your air conditioner could be dirty or loaded with debris. The condenser coils always need to be clean so the unit could operate properly. If you don't hire HVAC contractors for air conditioning repair quickly, the coils will only get dirtier and less efficient. Lastly, the neglect could leave a long-lasting effect that you won't be able to fix completely anymore. Thus, you need an air conditioner repairman to resolve this problem as soon as it appears.
If there is an unusual, unpleasant smell coming from your A/C, it's a major red flag! Something inside the unit is damaged and needs an urgent air conditioning repair service! Your air conditioner could smell like something is on fire, like a car's exhaust, or even like rotten eggs. In any of those cases, you need a professional technician! Some of the culprits could be the leak in the refrigerant line, burning electrical components, settled dust, or dead rodents stuck in the A/C! Unless you are an expert yourself, you should not try to fix any of the listed issues on your own. Call a qualified technician in Mississauga, Oakville, and Toronto and get the best air conditioning repair service.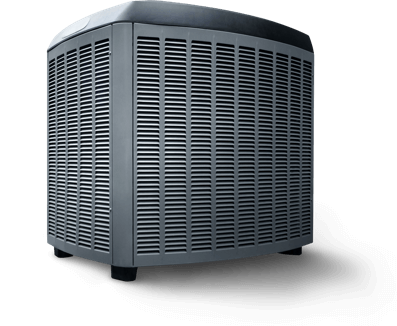 Air Conditioning Installation Mississauga, Toronto, Oakville
Correct air conditioning installation will make your AC work properly and efficiently. You need a professional air conditioner installation team to reach the maximum potential of your unit. Our technicians will install your AC with advanced equipment, following all the manufacturer's instructions and regulations. Thus, you will enjoy the full performance of your air conditioning system without facing issues of improper installation.
Professional Air Conditioning Maintenance Mississauga, Toronto, Oakville
Dolphin Mechanical Services offers all-inclusive air conditioning maintenance services in Mississauga, Oakville, and Toronto. We can schedule seasonal maintenance of your cooling system or you can call us at your convenience. Maintaining your AC in a good condition will impact its performance and durability. We will inspect and clean the internal and external parts of your air conditioning system, including the air filters, thermostat, electrical connections, condensate drain line, system controls, and more.
Ductless Air Conditioning Installation and Repair
Our professional technicians install ductless air conditioning in Mississauga, Toronto, and Oakville quickly and precisely. We also repair ductless air conditioning all year round. Inspecting appliances, cleaning filters, and replacing faulty parts are some of the services included in our ductless air conditioning repair.
Tankless Water Heater Installation and Repair
Hire us to install an innovative tankless water heater at your property. Enjoy the modern "on-demand" heating system! We also fix tankless water heaters in Mississauga, Oakville, and Toronto. Our professional team will detect the culprit of your tankless water heater and repair it without leaving any consequence of the past malfunction.
Furnace Installation and Repair
Expert repairmen at our HVAC company install and repair furnaces professionally across Mississauga, Toronto, and Oakville. A broken furnace during freezing winter in Canada is a serious problem that we will solve for you! We work 24 hours a day, 7 days a week. Anytime your furnace shows signals of malfunction, call us! We will send our professionals to repair your furnace immediately and keep your property warm at all times.
Sheet Metal Machinery Repair
Dolphin Mechanical Services delivers premium sheet metal machinery repair. We fix a wide range of sheet metal machines in Mississauga, Oakville, and Toronto at convenient prices. Our staff will make sure you don't stay off metal work any longer than necessary. Call us and we will repair broken sheet metal machines for you!