Ductless Air Conditioning Mississauga
Ductless Air Conditioning Installation and Repair Mississauga, Toronto, Oakville
A ductless air conditioner, as the name implies, is a heating and cooling system without ductwork. It is a modern, highly-efficient air conditioning system that occupies less space than the classic ducted air conditioning. 
There are two types of ductless air conditioning systems: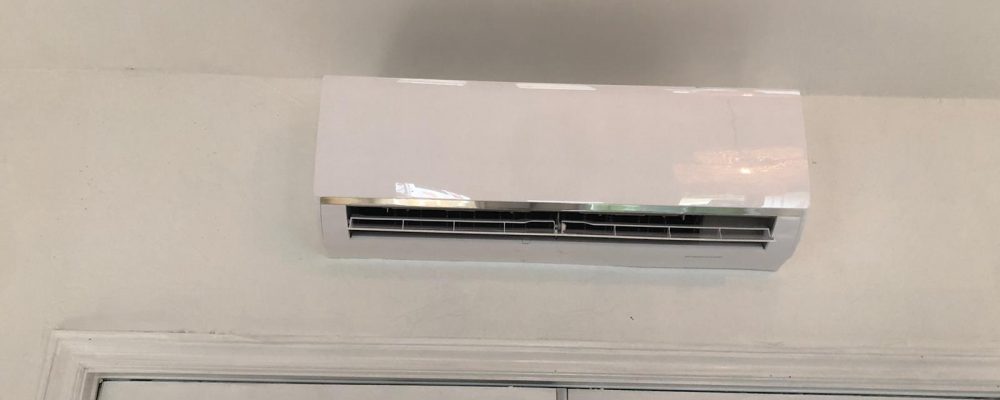 Ductless Single-Zone System (Mini-Split System)
The basic form of the ductless mini-split system includes one indoor and one outdoor unit. To install the ductless A/C, our technicians will connect it with electrical wiring and refrigerant tubing. The unit is mostly wall-mounted and you can use it during all seasons as it has heating and cooling features. The single-zone ductless air conditioner allows you to control the temperature of one specific room. If you have a smaller house or office, the single-zone air conditioner is ideal for you.
Ductless Multi-Zone System (Multi-Split System)
With a ductless multi-zone system, our team will install one outdoor unit and one or more indoor units (up to eight). With such a cooling and heating system, you can control the temperature in different rooms. Dolphin Mechanical Services team will install the system and show you how to use it. Thus, you will be able to heat one room and cool another room at the same time! The multi-zone mini-split system is very flexible. If you have a spacious property with many rooms or offices, we recommend the ductless multi-zone system that will keep the comfortable temperature in the entire building.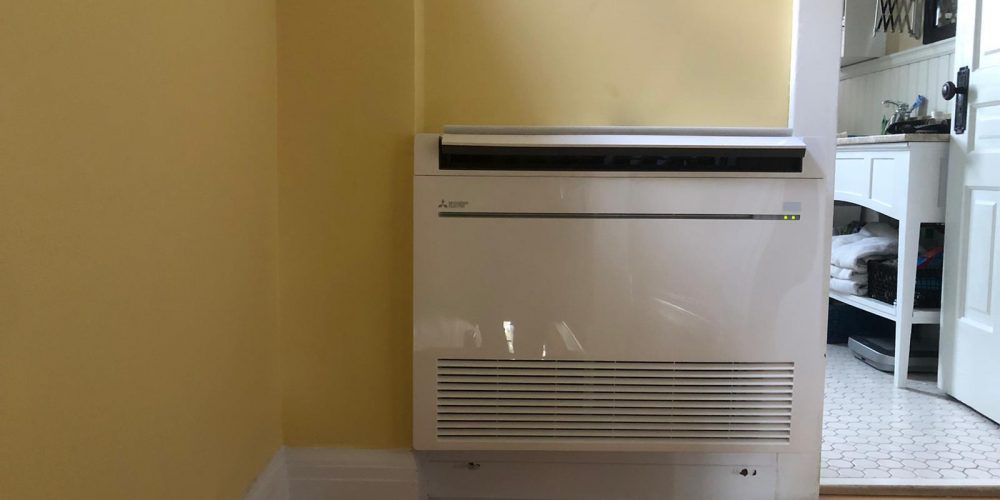 Ductless Air Conditioner Repair Mississauga, Toronto, Oakville
Although you don't have to deal with duct-related issues with ductless air conditioners, there are numerous problems that your heating and cooling system could experience. 
If you notice any of the following signs, call us:
Ductless A/C not heating or cooling
If your A/C is not cooling or heating, the problem could be the refrigerant leaks. If you don't call our air conditioning service team on time, the coil could freeze up. Another reason behind this issue can be the dirty components of the device. Dirty filters, blower, or coil could disturb the appliance's operation and lead to bigger damage. We have a qualified team of technicians in Mississauga, Toronto, and Oakville. Dolphin Mechanical experts are always ready to assist our respected clients. Get in touch with us and order premium ductless air conditioner service. We will find the leakage or any other issue that prevents your appliance from working properly.
Mini-splits and multi-splits have control boards on the units outside and inside. If a control board fails, your A/C will start working improperly. Our professionals will inspect all the control boards and determine whether one or more of them have to be fixed and/or replaced.
If your ductless heat pump didn't function perfectly from the very beginning, the reason may be poor installation. It is crucial to hire reliable HVAC contractors for correct system installation. In case your units have already been installed incorrectly, it's still not late to call us. By using our high-quality equipment, we will repair your ductless A/C and make sure every part of it is installed as instructed by the manufacturer.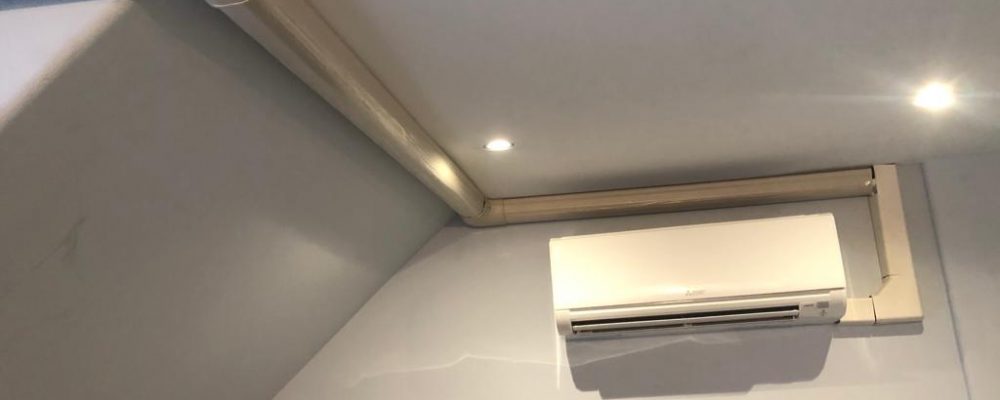 We provide free estimates for all our clients in Toronto, Oakville, and Mississauga! 
Do not wait to call us. As soon as you notice a problem with your heating and cooling system, get in touch with us! We will inspect the outdoor and indoor units at no cost. 
Our experienced technicians will tell you the exact problem and estimate the repair price. You will not pay for that! If you are willing to fix the ductless air conditioning immediately, we can proceed with the repair service! 
Ductless Air Conditioning Installation and Repair
Our professional technicians install ductless air conditioning in Mississauga, Toronto, and Oakville quickly and precisely. We also repair ductless air conditioning all year round. Inspecting appliances, cleaning filters, and replacing faulty parts are some of the services included in our ductless air conditioning repair.
Tankless Water Heater Installation and Repair
Hire us to install an innovative tankless water heater at your property. Enjoy the modern "on-demand" heating system! We also fix tankless water heaters in Mississauga, Oakville, and Toronto. Our professional team will detect the culprit of your tankless water heater and repair it without leaving any consequence of the past malfunction.
Furnace Installation and Repair
Expert repairmen at our HVAC company install and repair furnaces professionally across Mississauga, Toronto, and Oakville. A broken furnace during freezing winter in Canada is a serious problem that we will solve for you! We work 24 hours a day, 7 days a week. Anytime your furnace shows signals of malfunction, call us! We will send our professionals to repair your furnace immediately and keep your property warm at all times.
Sheet Metal Machinery Repair
Dolphin Mechanical Services delivers premium sheet metal machinery repair. We fix a wide range of sheet metal machines in Mississauga, Oakville, and Toronto at convenient prices. Our staff will make sure you don't stay off metal work any longer than necessary. Call us and we will repair broken sheet metal machines for you!