Heating Repair Mississauga
Heating Installation and Repair Mississauga, Toronto, Oakville
Having a fully-serviced heating system is mandatory in Canada. Our cold winters demand high-quality heating appliances to keep properties warm and comfortable. In case you have a broken heating system; you want to install a new heating system or you need a maintenance service, you can call us!
Dolphin Mechanical Services is a reputable HVAC company with all-inclusive heating repair service in Mississauga, Toronto, and Oakville; we are also available to service your heating systems in other regions on your request.
Heating Repair Service Mississauga, Toronto, Oakville
Our heating repair service includes minor and major issues that your heating appliances may experience.
If some of the following problems appear, you must order our heater repair immediately:
Your heater is not heating
You may think that your heater is entirely broken if it won't heat or it blows cold air. Multiple issues could lead to that. One of them is the circuit breaker; an electrical switch that protects the electrical circuit from any damage. Other problems could be related to the power source, thermostat, dirty filters, and more. You need our professional heating repair to identify the exact issue and fix your heater accordingly.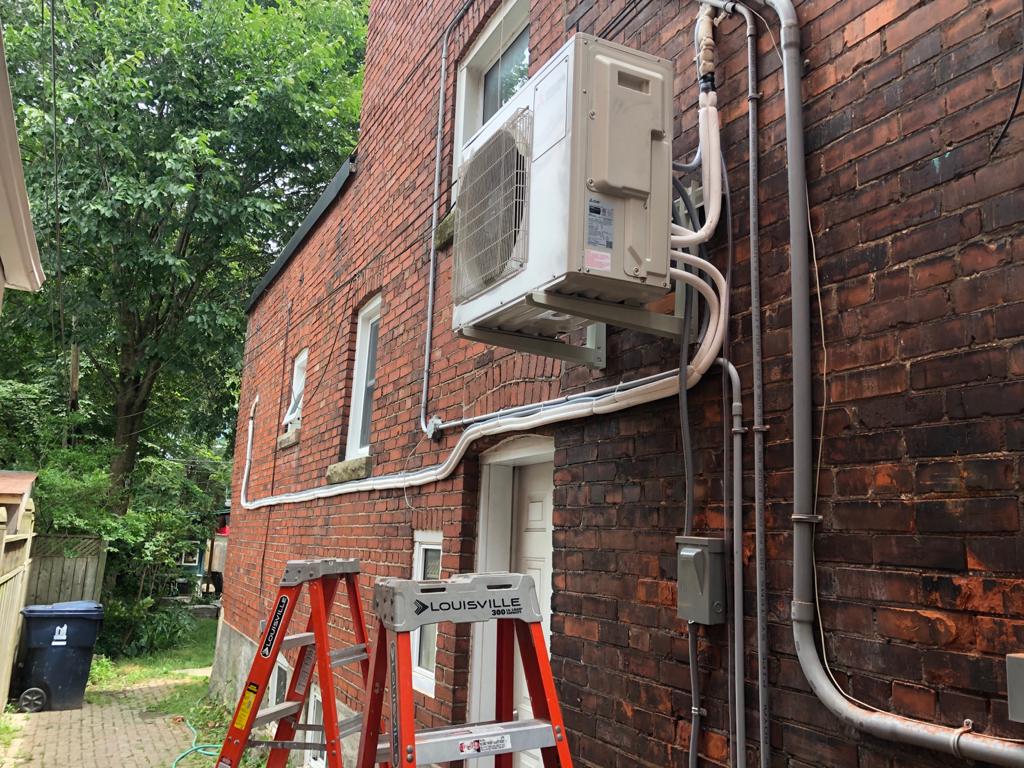 If you own a modern heater, there should be minimum to no noise during its operation. By using the appliance, you will know when the noise levels increase and become worrisome. A broken fan belt, loose ducts, dirty or clogged air filters, and a damaged heat exchanger could be some of the possible issues. Our heating repair technician will revise your heating system, find the problem, and repair the faulty part rapidly.
If you notice that your bills are higher than usual, you need trained technicians to prevent serious electric damage. HVAC contractors can save your money by detecting the reason why your electricity bills are extremely high. One of the reasons for such occurrence could be the power drainage of your heater. This type of issue requires immediate reaction! Order our heating repair in Mississauga and prevent serious problems. 
When you request heating repair at Dolphin Mechanical Services, our team will head to your home address shortly. As a client-oriented company, we care about your satisfaction and safety the most. Thus, we offer free estimates! Our technicians will revise the faulty appliance and tell you exactly what the problem is at no cost. You will not have to pay several repairmen to find the problem of your unit; the Dolphin Mechanical Services team will do the whole job for you! In case you don't want to fix the heating system immediately; you can call us whenever you are ready. Our team of expert repairmen will stay at your service.
Heating System Installation Mississauga, Toronto, Oakville
High-quality heating system installation ensures durability and good performance of the installed unit. By installing your air conditioner, radiator, heat pump, furnace, or any other type of heating equipment, our professional team will make sure you enjoy the comfortable warmth without any disturbance. You can call us even before buying an appliance so we can recommend the best one for your property. As your HVAC contractors, we will perform a professional heating load calculation. The results of the calculation will help us recommend the most suitable size of the heating device for you. Afterward, we will utilize high-end equipment, tools, and skills to install the heating system properly.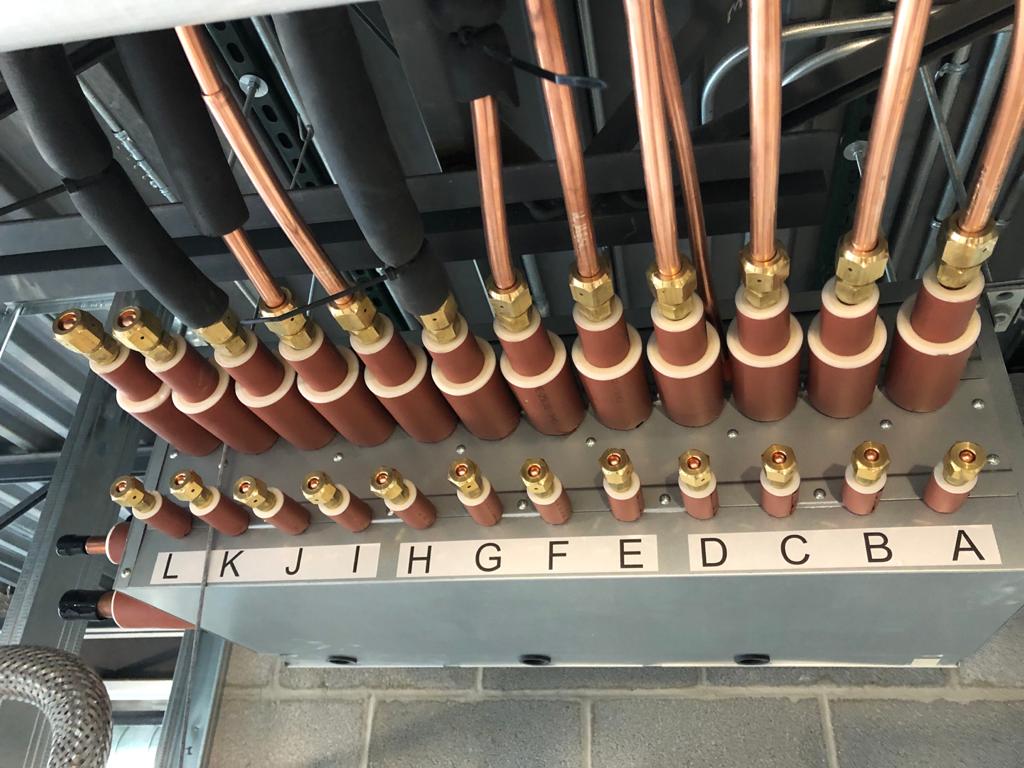 Heater Maintenance Mississauga, Toronto, Oakville
You need regular heater maintenance to keep your heating system working smoothly. You can schedule seasonal heating maintenance at Dolphin Mechanical Services. That way, our repairmen will visit you according to the plan we designed together. We will clean the filters and pumps of your heating system and ensure there are no potential risks. With regular heating maintenance service, you will prevent problems that your heater could experience. Thus, you will save money, time and you will never have a broken appliance!
Heating & Air Conditioning Repair & Services
Ductless Air Conditioning Installation and Repair
Our professional technicians install ductless air conditioning in Mississauga, Toronto, and Oakville quickly and precisely. We also repair ductless air conditioning all year round. Inspecting appliances, cleaning filters, and replacing faulty parts are some of the services included in our ductless air conditioning repair.
Tankless Water Heater Installation and Repair
Hire us to install an innovative tankless water heater at your property. Enjoy the modern "on-demand" heating system! We also fix tankless water heaters in Mississauga, Oakville, and Toronto. Our professional team will detect the culprit of your tankless water heater and repair it without leaving any consequence of the past malfunction.
Furnace Installation and Repair
Expert repairmen at our HVAC company install and repair furnaces professionally across Mississauga, Toronto, and Oakville. A broken furnace during freezing winter in Canada is a serious problem that we will solve for you! We work 24 hours a day, 7 days a week. Anytime your furnace shows signals of malfunction, call us! We will send our professionals to repair your furnace immediately and keep your property warm at all times.
Sheet Metal Machinery Repair
Dolphin Mechanical Services delivers premium sheet metal machinery repair. We fix a wide range of sheet metal machines in Mississauga, Oakville, and Toronto at convenient prices. Our staff will make sure you don't stay off metal work any longer than necessary. Call us and we will repair broken sheet metal machines for you!